Medical clogs Wock Everlite Plus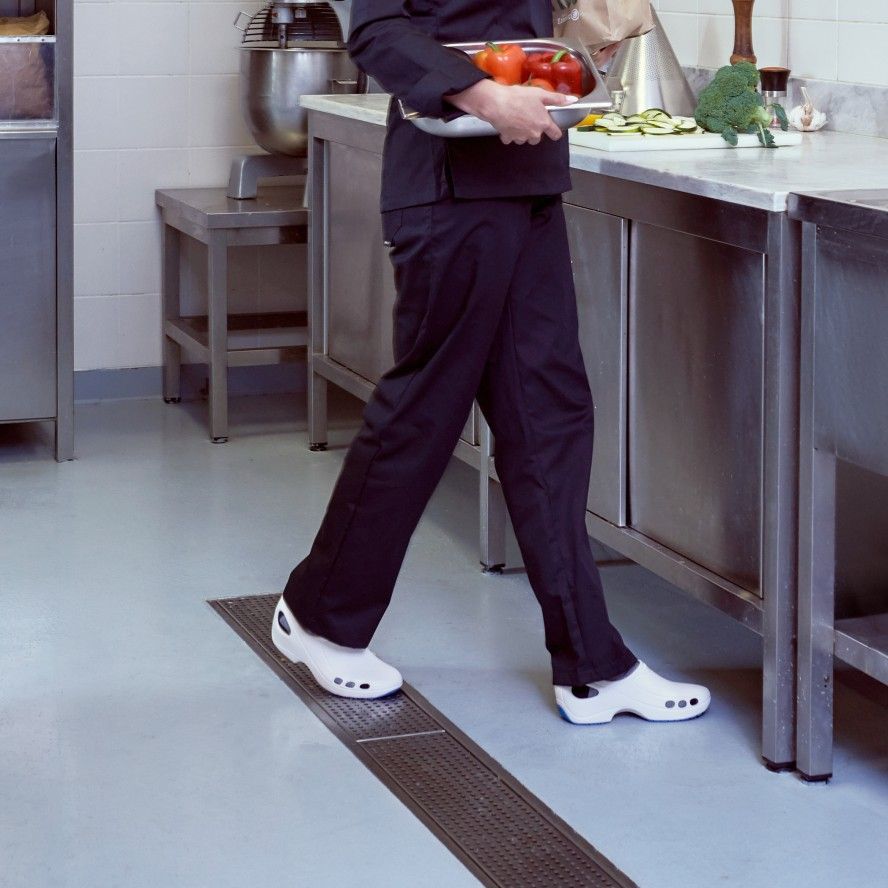 EVERLITE PLUS shoe allows you to work comfortably and with agility, ensuring the highest levels of antislip performance. EVERLITE PLUS is ideal for professional activities in which professionals spend many hours standing and tend to have fatigue and discomfort in the feet and legs, namely: Hospital and Other Healthcare Institutions, Hotels, Restaurants, Catering, Geriatrics, and Physiotherapists, Cleaning Companies, Catering Industry.

The sole is designed to reduce the risk of slipping.
Additional support for the moments that require extra agility.
Feelite™ technology produces remarkably light, resistant, and comfortable footwear.
The footwear can be machine washed up to 50°.
It's detachable to allow a deeper cleaning.
Style designed to be worn by men and women.
Avoids the entrance of liquids inside the shoe.
The special design helps to reduce the occurrence of micro-lesions in tendons, bones and joints, and the feeling of tired legs.
Regulates the temperature and humidity of the foot.