Autoclavable medical clogs Wock Nexo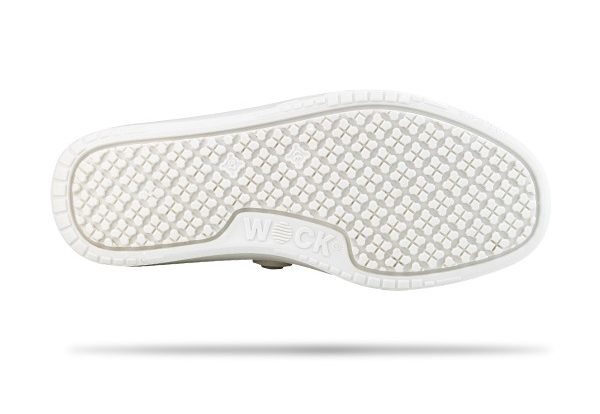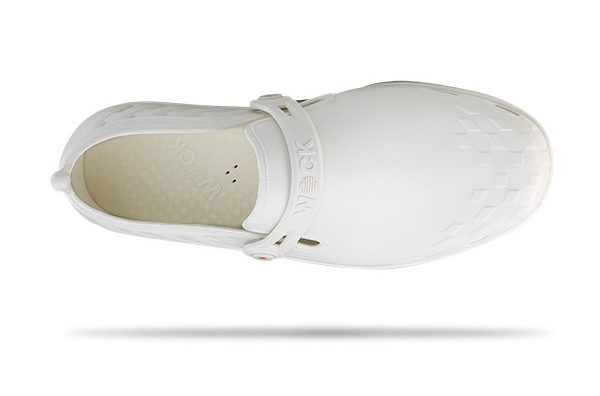 NEXO with a dynamic design and a unique shape that propels it in the direction of movement, Nexo is suitable for all those who have a job that requires speed and agility. Vital hygiene standards can be maintained because it is produced from STERI-TECH, a high-quality antistatic polymer that allows autoclaving.Nexo also offers excellent anti-slip properties due to the unique design, a closed heel for extra support and technology shock absorption. With Nexo you can keep your pace without losing style.
Nexo is a two-tone shoe, made entirely of polymeric materials and has the following components:

Detachable sole
Ventilation holes - on the sole and clogs
Antistatic

The clogs and sole are made of STERI-TECH, a high-quality polymeric material that allows autoclaving up to 134 ° C.
Extra support for moments that require more agility
Decreases the appearance of micro-injuries in the tendons, bones and joints, reducing the feeling of tired legs
The design of the shoes reduces the risk of slipping.
Clogs can be placed in the washing machine up to 90 ° C.
Anatomical, flexible removable sole that allows air to circulate and can be cleaned in the washing machine up to 90 ° C.
Lemon scent refreshes clogs.
The design of the clogs allows them to be worn by both men and women.
Allows air circulation Adjusts the temperature and humidity of the feet.
Does not allow infiltration of liquids inside.